Farnese's Palace in Caprarola is recognized as one of the most important late Renaissance monuments in Italy and Europe.
An outstanding work begun by Antonio da Sangallo the Younger, but completed by Jacopo Barozzi, known as Vignola.
The church of Santa Teresa
The church and convent of Santa Teresa built on the tufaceous cliff, in front of the façade of the Palazzo Farnese, near the place where there was an oratory of medieval origin dedicated to Santa Maria and San Silvestro.
The complex was built for a community of Discalced Carmelites by Girolamo Rainaldi on the initiative of Cardinal Odoardo Farnese between the end of 1620 and 1623.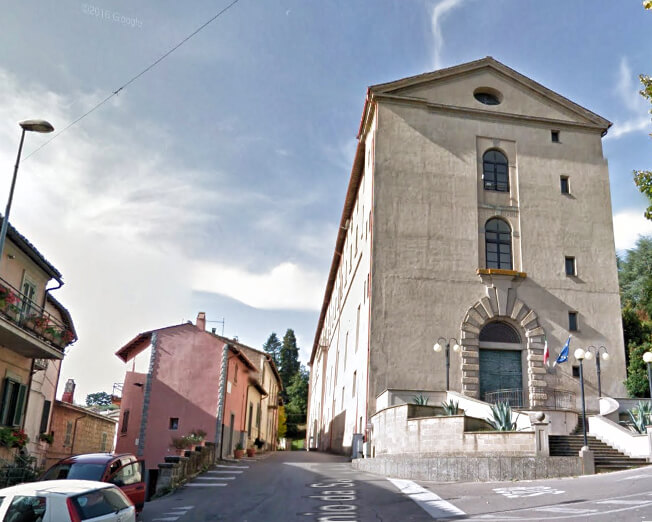 Stables of Farnese' palace
An imposing building about one hundred meters long and destined to shelter horses, barns and carriages, overlooks the ancient village of Caprarola.
100 meters long and 20 meters high, it was designed on behalf of Cardinal Alessandro Farnese for the storage of numerous horses and carriages. The barns and the employees' quarters are also located in the building.
It could also accommodate 120 horses.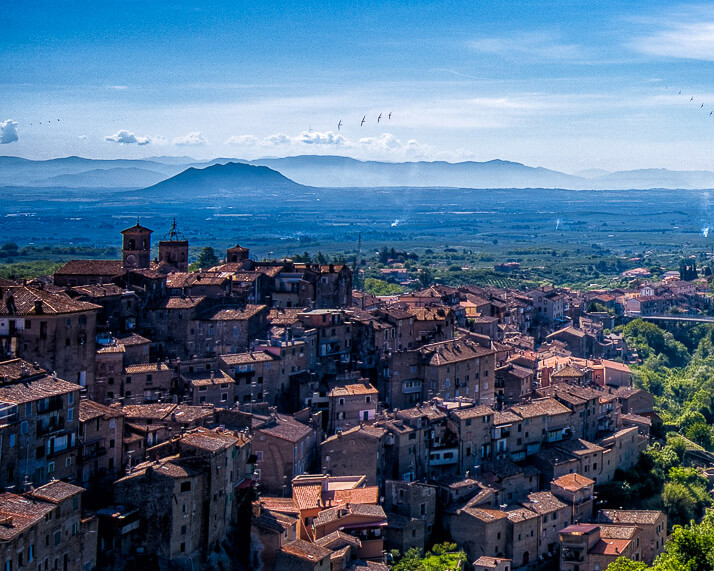 The historic village of Caprarola
The village of Caprarola, considered one of the best villages in Italy, represents one of the most significant urban examples of the 16th century.
With its peculiar and characteristic "Via Dritta" which rises from the foot of the town to the admirable Farnese's palace.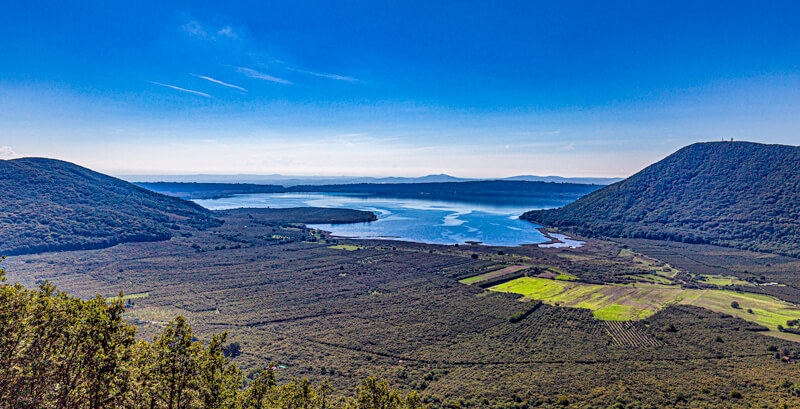 Vico lake and the nature reserve
Surrounded by the mountainous complex of Monti Cimini, Lake Vico stands out for its characteristic horseshoe shape due to the presence of the promontory of Monte Venere, which once stood like an island in the center of the basin.